Types of Trees
Noble Fir
This type of tree is the most popular Christmas tree because of its strong branches and the fact that it will last far longer than any other type of tree. It has beautiful full branches that are strong enough to hold larger ornaments. This tree comes either full or layered.  These trees are grown and then harvested from North Plains Oregon.  We get these fresh cut every week by the thousands to choose from.



              Size        Tree and delivery       Set up fee
Grand Fir 

This type of tree has a beautiful dark shiny look to it. The needles are soft and flat. This tree only comes full.   

         Size                        Tree & Delivery              Set up Fee
4ft to 5ft         SOLD OUT

5ft to 6ft         SOLD OUT

6ft to 7ft         $130.00                 $35.00


7ft to 8ft         $150.00                $50.00


8ft to 9ft         SOLD OUT


                           Nordmann Fir

Nordmann Fir Christmas trees possess a unique appearance from other Christmas tree species. With their thick, symmetrically arranged branches Nordmann Fir are perfect for displaying heavy or large ornaments such as glass and heirloom pieces. The Nordmann Firs dark green needles are short and smooth, and are covered in a waxy cuticle which prevents water loss. This coating on the Nordmann Fir gives it a minimal fragrance, and is recommended when choosing a Christmas tree for individuals with allergies. Even in warmer climates Nordmann Fir Christmas trees have little or no needle loss throughout the holiday season. Nordmann Fir Christmas tree needles have a subtle light-blue underside which lights up the appearance of the soft layered needles.

Size                        Tree & Delivery              Set up Fee
4ft to 7ft         SOLD OUT


7ft to 8ft         SOLD OUT


8ft to 9ft         SOLD OUT


Over 10ft         SOLD OUT


If you would like the experience of picking out your own tree and have us deliver and / or set it up for you.  Here is the link to the farm where we get our trees.  Just pay for the tree there and schedule the delivery with us.  The cost would basically be the same minus the cost for the tree.  You must schedule the delivery with us before you go and get your tree otherwise we won't know it's for us.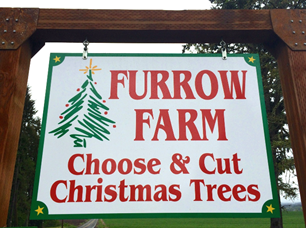 Take Down and Removal Disclaimer.
If you are scheduling your tree to be taken down and removed after the holidays here are some simple things you will need to know.
#1  Your tree must be ready for us to remove.  You will know what date and approximate time we will be there to remove your tree at least 24 hours in advance so make sure the tree is un decorated including lights and ornaments.
#2  Please be available or have someone present for your tree removal as well as the delivery. 
#3 Pets.  I love cats and dogs but we will not remove a tree if there is pet waste on it.  We use tarps and shop vacuum's when removing a tree and pet urine or feces smells will taint our equipment.
#4  If removing trees using elevators or stairs there may be an additional fee based on the size of the tree.